Porcelain Dental Veneers – Central Coast
A veneer is a thin layer of material placed over a tooth to improve the aesthetics of the tooth and enhance a person's smile.
Veneers are used to correct imperfections such as gaps, chips, stains or misshapen teeth.
There are two types of veneers:
Porcelain veneers are a thin specially designed shell–like layer that is carefully bonded to the front of a tooth.
This treatment is done over two appointments. At the first appointment a small amount of tooth enamels is removed so when your veneers are placed your teeth still look completely natural. A detailed impression of your teeth is taken and sent to our specialised dental technician for construction of your veneers.
At your second appointment we will ensure that your veneers blend perfectly with your adjacent teeth, that they fit correctly and they noticeably enhance your smile.
For beautiful porcelain veneers on the Central Coast come and see us at Terrigal Beach Dental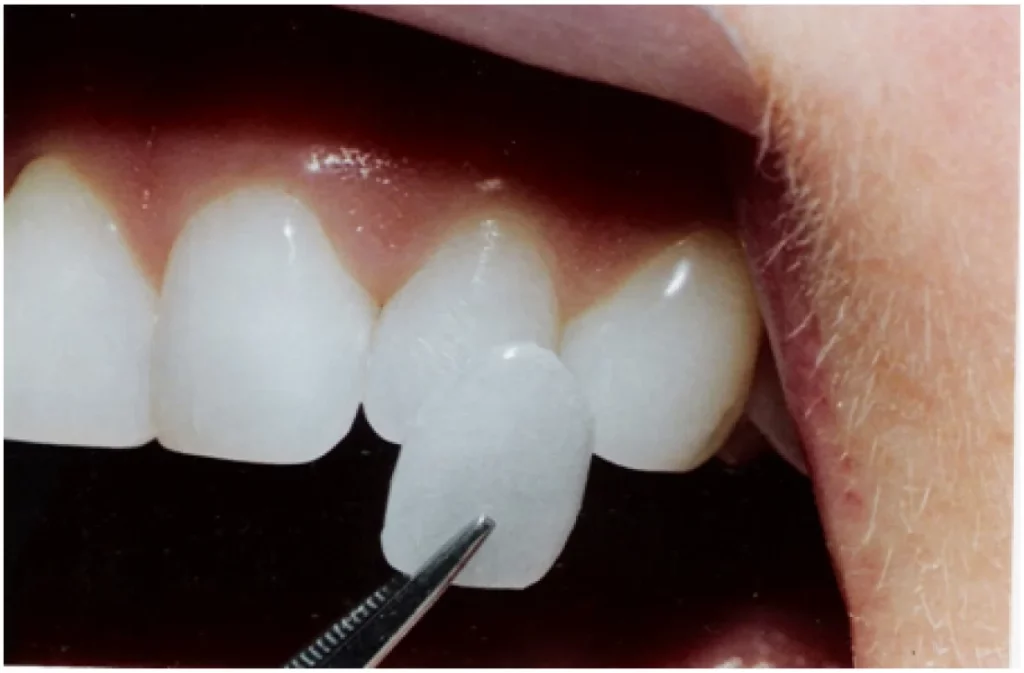 Composite veneers are made using a tooth coloured resin material. These types of veneers are great for fixing chips and crack as well as being a conservative alternative to porcelain veneers as no tooth reduction is needed.
Composite veneers are placed in the one appointment and involve carefully combining layers of resin material on to your tooth. This is skillfully shaped to blend with your surrounding teeth creating a beautiful smile.