Dental Crowns & Bridges – Central Coast
A crown is a restoration that completely caps or encircles a tooth. A crown is placed over a single tooth that has weakened due to either a large restoration, fracture or root canal treatment. Crowns help to restore strength and function to your teeth, as well as aesthetically enhancing your smile.
If you would like to know more about dental crowns on the Central Coast feel free to call one of our team.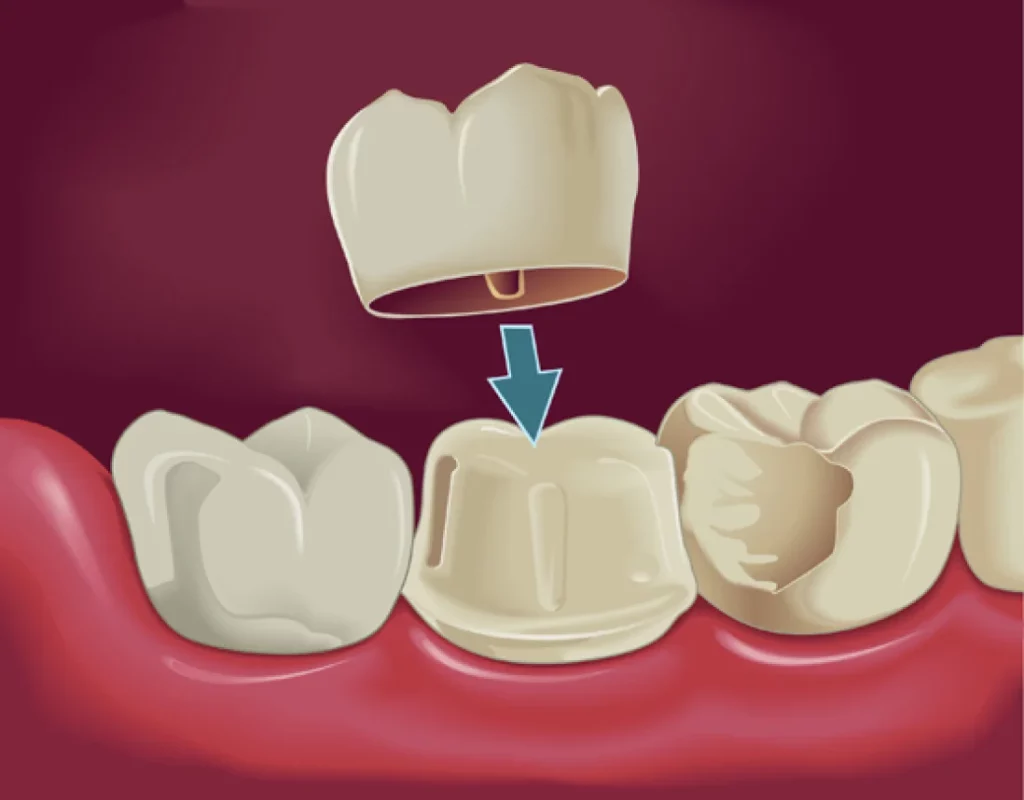 A bridge is a dental restoration used to replace one or more missing teeth. It is a permanent restoration which acts to 'bridge' the gap between two healthy teeth or dental implants.
When a tooth is replaced with cemented bridgework one or more of the teeth on either side of the space may need to be prepared as crowns to serve as 'abutments' to hold the bridge in place. This procedure usually takes two appointments to complete.
The bridge will replace your missing teeth while appearing entirely natural and enhancing your smile.
For beautiful crown and bridge work on the Central Coast that is made in Australia see our dentists at Terrigal Beach Dental.